#Spiritual Journal: August 1-31, 2017 via @Peta_de_Aztlan:
++++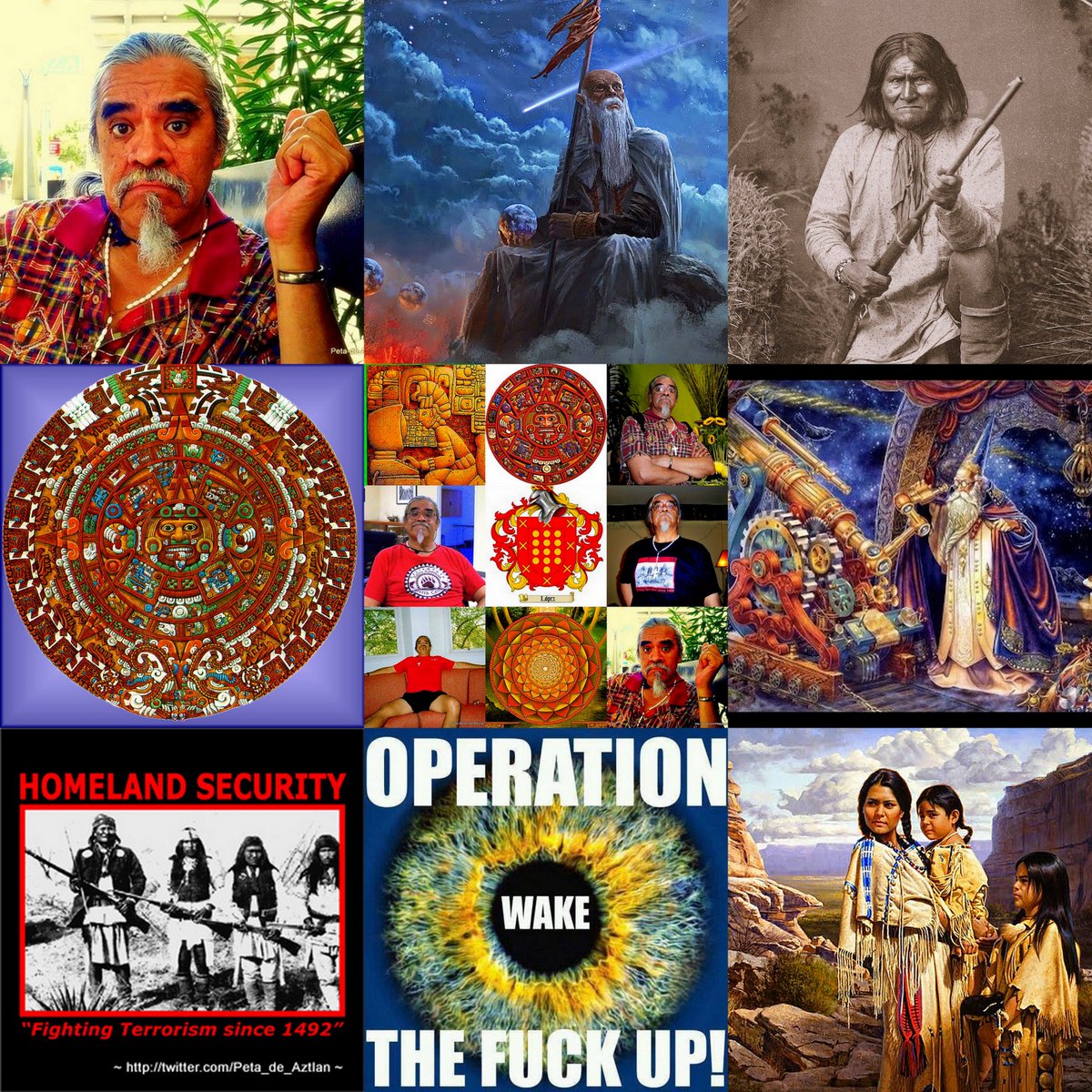 ++++
Friday ~
Using this for now. Hope to get online in the future. It is a downer but I can type up other stuff.
Brother Eben invited me to lunch at Burger Inn. We had a good conversation. A real blessing!
Sabado ~
Another day of trying to make the best of it! Went to K Street Mini-Mart. Withdrew $40.00 from my Skylight Accout. Only have Internet Access via my cell phoe & Samsung Tablet. I do have a little radio here for hearing rock music. Found out that Shasta maagement changed password for WiFi so I am screwed that way.
Sunday ~ It is another hot day in #Sacramento. Just hearing YouTube Videos via my trustworthy cell phone. Do people really listen or comprehend what they are exposed to? Is the ignorance of many dismissed as mere apathy or are elements of fear involved on a mass scale? Apathy is a great social disease.
Monday ~ Went to NA Meeting. Shared and was glad to see it was well attended. Plus there was a few cute sisters there who I hope keep coming back.
Tuesday ~ Still struggling here. Even my old Desktop computer is starting to freeze up on me. As usual, taking it one day at a time.
#WacktWednesday~ Gave my AT&T Access application to Sister Kathy at the Reading Room, she will mail it for me so I hope that process wil come through for me. I will finally be able to get good Internet Access, work on my drafts for books etc. Life remains an on-going spiritual struggle.
Thursday ~ Been hearing out @YouTube Videos via my little cell phone. Tweeting via my @Samsung Tablet. Nothing can totally suppress the truth. Yes, knowing the truth is essential for us to truly be free.
Friday ~ Still alive, awake and learning, Struggling through the day in my own way. Sister Leah came by this morning with a needed care package. She works with the local SRO (Single Room Occupancy) Program. Feeling better, had some canned fruit cocktail.
Am doing my bedding again to kill off any remaining bedbugs, something I do a few times a week. I will be so glad when I get regular Internet Access again. Had a simple little dinner of chicken breasts. In the future, when I get my own place I want to spoil myself with gourmet meals. Thank God I can still dream.
Sabbath ~ My Desktop Computer is slow & acting goofy now. Ah the woes of a typer on a keyboard in this Internet era!
Sunday ~ Still alive & learning. Nothing spectacular happened to me. My life can often be boring, but I love to learn. Knowledge is the food of the soul.
Monday ~ Went to the N.A. Meeting this morning. Brother James was not able to attend. Stepheanie is a cute sister with beautiful eyes & three beautiful children ~ all girls. I need to get a bank account & get rid of my payee. Now have 14 years sober recovery + one month. Getting up there.
I got my SSI Payment via my Visa Card from my Payee CEPS.
Tuesday ~ Slept lousy last night ~ hardly slept. Doing my bedding now, bug-sprayed around my mattress. Will take catnap later.
#WackyWednesday ~ Hope to post this online in the future. Keepinf faith, nurturing hope.
Thursday ~ Slept pretty well. Hearing Putin Interviews via Oliver Stone. A long fascinating Documentary.
Friday ~ Another night of bad sleep becausee of the 'itchies' ~ little bugs and susch. Despicable. I need a new mattress, without holes! Doing my bedding again. Sister Leah came by with a cople of bags of foodstuff.
Sabado ~ Slept pretty well. Just go a cup of coffee at K Street Mini-Mart. Have some money. Am still offline via my Desktop with no ISP. However, I can Tweet via my Samsung Table. Nada mas ahora.
Sunday ~ Still alive and well. Rent here is $501 per month ~ not affordable for me, according to HUD standards!
#ManicMonday ~ Went to NA Meeting,. Afterwards had conversation with Native sister at K Streeet Mini-Mart whiel I was drinkin my morning café.
Tuesday ~ Am awaiting aproval for AT&T Access Program via Email to get back online via my Desktop. This will boost my flagging morale. Plus, enable me for typing up stuff for Publication. Time will tell. May cosmic forces be with me. It has been hard. Nada mas ahora.
#WackyWednesday ~ Will have CASA 12-Steps Meetings on Wednesdays now @10 AM at Reading Room.
Trying Thursday ~ Need to call and clarify with AT&T Access Program tomorrow!
Finally Friday ~ Trying to get Info from Social Security via cell phone. Bummer. Will try to fax AT&T Monday. Met a brother named Anthony who might be my Careworker in the future.
#SweetSabbath ~ Slept pretty well. Get my little stipend Monday morning. Beein poor can be a humbling bumer.
Sunday ~ Life for me is a protracted struggle ~ a protracted war. Thus, I am a Cosmic Warrior in this battle between the 'haves' and 'have-nots'. In the end, after countless battles and supreme sacrifices we will win. Nature seeks balance!
++++
#ManicMonday ~
IHSS Case #157-54-64
MOLINA MEDICAL GROUP (916) 564-0521
LINDA L. RONQUIILLO 371-2110
APPT AUGUST 14, 2017 MON 9:15 9:45
SECURE TRANS
1-844-292-2688 5243148 5243278
++++
#TroublingTuesday ~ My whole payee system is screwed up!
++++
#WackyWednesday ~ Trigger came by. He took my Access AT&T Application and mailed it out. A blessing.
++++
#ThoughfulThursday ~ Another day came & went.
Friday ~ Went to N.A. Waging Spiritual Warfare!!!!
Was blessed today! Was able to Cash Checks at Neighborhood Grovery Store by Alkali Flats Light Rail Station. Have $260+ COH. Have not had that much for a long time.
Sabbath ~ Came and went.
Sunday ~ Slept lousy. Did bedding. Maintaining the brain.
#ManicMonday ~ Awoke around 5:30 AM. Cursed are the bedbugs. Like during the Civil War.
#TerrorTuesday ~ Finally slept decent last night. Had 5 tamales for $5 bought from a Meican lady named Hortencia who delivers them here at the Shasta Hotel.
++++