#Spiritual Journal: October 1-31, 2017 via @Peta_de_Aztlan:
++++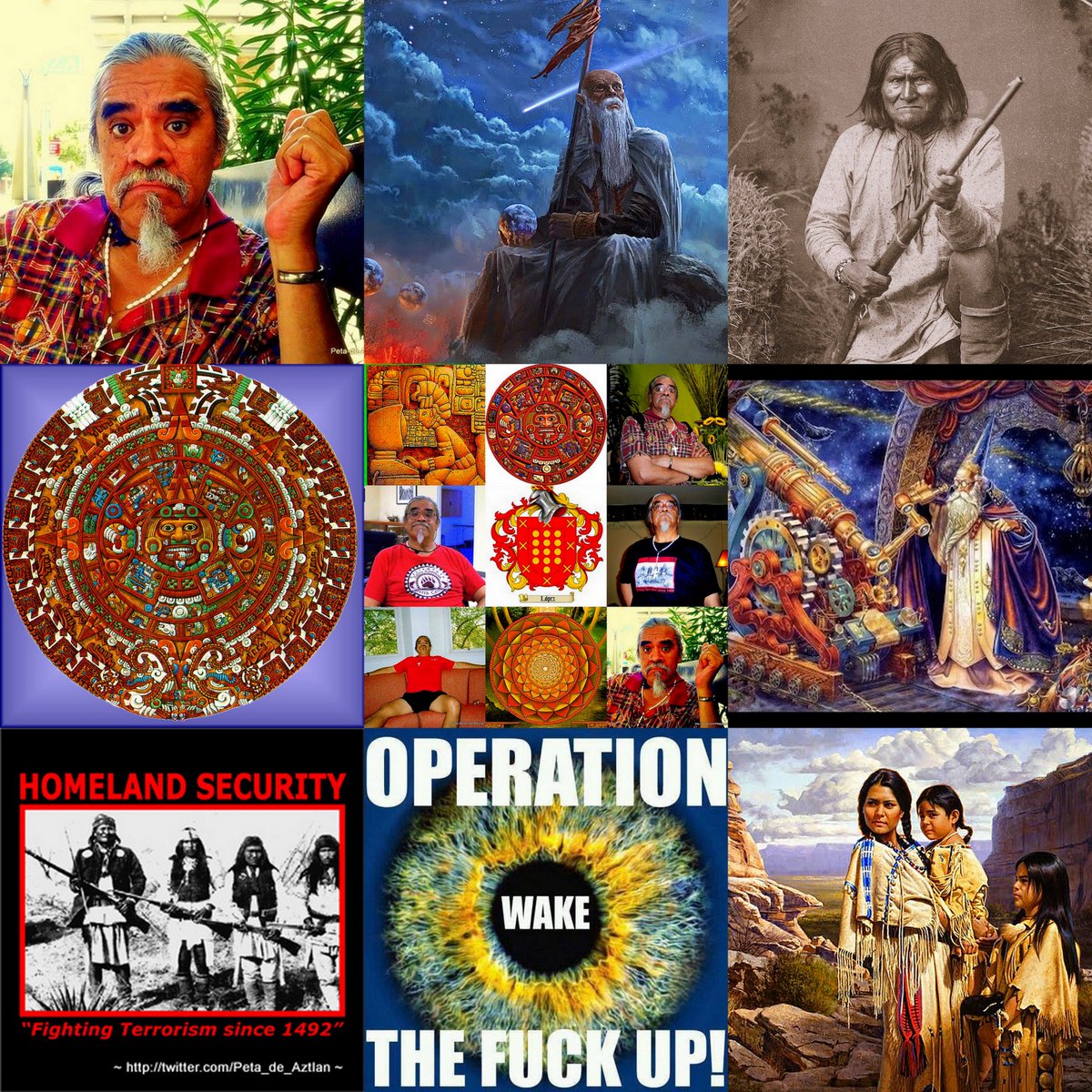 Sunday,October 1, 2017
A new month is already upon us here now.
Monday, October 2, 2017
Went to the NA Meeting this morning Did not see Sister Christine. People can be so sensitive, then they can over-react in a situation or in a relationship.
Monday, October 16, 2017  Will try to post here more often for self-therapy. I endure each day despite my disabilities, knowing there are many people with far worst sufferings. Still need to update my California ID. Sometimes I can be so retarded in my own way. Have a draft of Radical Recovery Now, after a few years off and on of working on it. It seems old hat now. Might get another one going now entitled Chicano Alien, about my days in the Chicano Movement. It can have some historical relevance. So much has changed over the years. So many have come and gone. Nada mas ahora.
Thursday, October 19, 2017 ~ I am still alive, sane and well.

++++
► Can we manipulate gravity? Nassim Haramein explains LIVE on radio!
https://youtu.be/j6oFl59mXxM Pub Nov 9, 2015
via @drjradiolive
++++
▶ Nassim Haramein: @NassimHaramein:'The Connected Universe: A Fundamental Transformation of Human Awareness' – 2015: https://youtu.be/ChsFx9LjyLQ ~Pub June 5, 2015
~via LeMess&Au-delà
++++
▶ Fall Equinox 2014 Hangout – The Resonance Academy, Unified Physics, and the Delegate Level 1 Program:
https://youtu.be/6wFvde_RDnE ~Pub Sep 24, 2014
~via @TRPF:& @NassimHaramein:
++++
▶ Pushing The Envelope of Physics: Nassim Haramein: @NassimHaramein:
https://youtu.be/a6gaFEl8_aY ~Pub Aug 27, 2015
~via Modern Knowledge:
++++
▶ Nassim Haramein: @NassimHaramein: Resonance, Black Holes, Sacred Geometry and Unified Field Theory:
https://youtu.be/voTTLFpGnlk ~Pub Aug 12, 2015
~via The Resonance Project
++++
▶ Nassim Haramein: @NassimHaramein::Physicist, Cosmologist & more on Dr J Radio LIVE 6-2-15:
https://youtu.be/-mIm60IBkHY ~Pub June 27, 2015
~via @drjradiolive:
++++
▶ Nassim Haramein: @NassimHaramein: Modern Knowledge Interview: https://youtu.be/ztwPYyNe3AM ~Pub June 11, 2015
~via Modern Knowledge:
++++
▶ Nassim Haramein: @NassimHaramein: Resonance, Black Holes, Sacred Geometry and Unified Field Theory:
https://youtu.be/y8GpAyD93ZA ~Pub Apr 8, 2015
~via CuttingEdgeConscious:
++++
0▶ Nassim Haramein: @NassimHaramein: admits to being in contact with ET's:
https://youtu.be/luy6J5lYcww ~Pub Mar 15, 2015
~via Ryan Ao:
++++
▶ The Pyramids & Orion's Belt: Nassim Haramein: @NassimHaramein:
https://youtu.be/rHv3QBAsJPw ~Pub Feb 20, 2014
~via delvite420:
++++
▶ What is Resonance? Nassim Haramein:@NassimHaramein: The Resonance Project: ~ Pub Sept 17, 2014
http://academy.resonance.is/
https://youtu.be/dy8LcUiXDWU ~via @TRPF
++++
▶ YHWH Tetragrammaton A Gravity Generator: Nassim Haramein:@NassimHaramein:
https://youtu.be/cJB_o516Y8g ~Uploaded Jan 8, 2012 ~via John Ten
++++
▶ Nassim Haramein:@NassimHaramein: Sacred Geometry And Unified Fields (Full Version)
http://youtu.be/mFTMiVs4VhY ~Pu Jan 1, 2014 via Billy Spears ++++
▶ Nassim Haramein:@NassimHaramein: The Energy Of The Future:
https://youtu.be/4TivS3vw7EI ~Pub March 1, 2013
~via scheroimo:
++++
▶ Nassim Haramein: @NassimHaramein: Galactic Entities: https://youtu.be/9gzNdrc0uqw ~Pub Mar 5, 2012
~via Agape Satori:
++++
▶ Nassim Haramein: @NassimHaramein: We are the Center of Creation:
https://youtu.be/twq8NY2kb-0 ~Uploaded June 14, 2011
~via Science and Spirituality:
++++
▶ Nassim Haramein:@NassimHaramein:"Fundamental change in current understandings of Physics and Consciousness"?! https://youtu.be/YV37nVMyaYc ~Pub Nov 19, 2011
~via MsWingmaker
++++
▶ Nassim Haramein:@NassimHaramein: At Rogue Valley Metaphysical Library [1]:
https://youtu.be/z83YyNyOEiQ ~Uploaded Nov 17, 2011
~via ShaktipatSeer2:
++++
▶ Earth Is Not Really Orbiting The Sun: Nassim Haramein:@NassimHaramein:
https://youtu.be/QDYQzMYi0Sc ~Pub Oct 6, 2011
~via Nathan Sagrillo
++++
▶ Nassim Haramein:@NassimHaramein: Science behind the Unified Field & Its Applications:
http://youtu.be/3lYNnK5gRSc ~Uploaded Oct 24, 2011
via @LilouMace
++++
Young Nassim Haramein: @NassimHaramein: A Historical Bio: http://arkcrystal.org/archives/young-nassim-haramein-a-historical-bio
++++