▶ #Spiritual Journal:  Enero 16-31, 2016 via @Peta_de_Aztlan:
++++
► #Connect @Peta_de_Aztlan:
https://twitter.com/peta_de_aztlan:
++++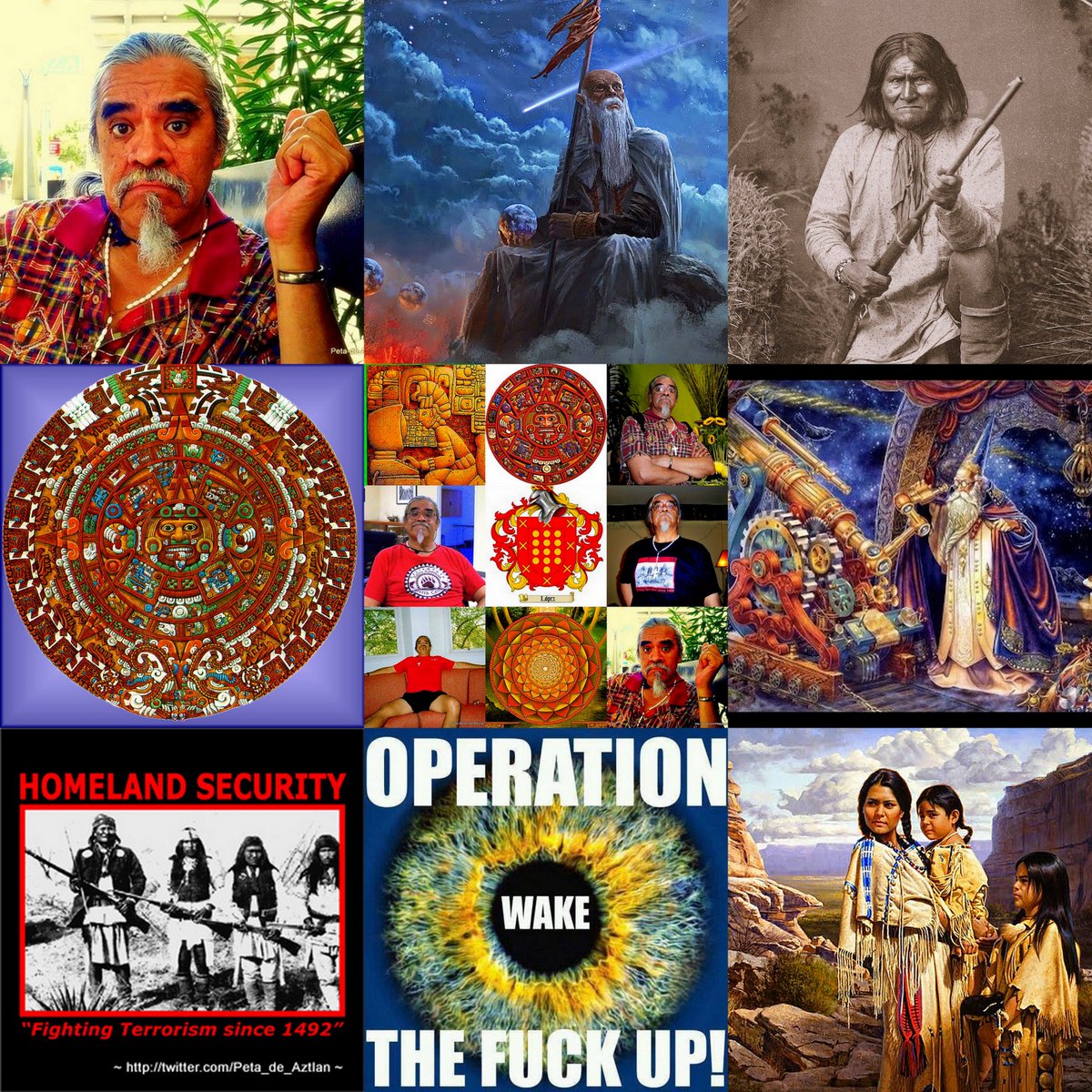 ++++
1/18/2016  I AM still stuck here st the Shasta Hotel and need to get better living quarters with better people around me.
++++

Short Report – Personal Portrait
for Peter Lopez, born on 15 November 1951

Text by Robert Pelletier, Copyright © Astrodienst AG 2016
Introduction

This report is a short edition of the

Personal Portrait.

It is meant as a sample and advertisement for the full version of the

Personal Portrait

which can be ordered from Astrodienst as a downloadable E-Horoscope of about 20 – 30 pages. In the short edition, only a few, but nevertheless important aspects of your natal chart are considered.

Further horoscope reports

Personal Portrait
The inexpensive interpretation of your birth chart, by Robert Pelletier.
As you read your short report, or any other astrological report, keep in mind that the energies interpreted here are your birth potentials. However, you may or may not choose to actualize these energies in the manner described. Your age, sex, socio-economic situation, education, environment, level of development, and many other factors contribute to the ways in which you express your natal energies.
Remember, the planets do not compel you to do or be anything. They influence you, but you still have the free will to determine your own life. The report was generated with the following birth data: Male, born on 15 November 1951 at 10:24 pm in Sacramento, California. Your sun sign is Scorpio. This is the sign in which the Sun is in your birth chart. Your Ascendant is in Leo, and your Moon is in Gemini.
Partner references which may occur in the text are set for a relationship with a woman. Explanation
Sun in Scorpio, Moon in Gemini You are drawn to things that often bring about your undoing. Form, not content, appearance rather than reality are all-important to you. You are subject to extremes, not realizing the implications of your actions.
Your astrological positions indicate a person with a gift for outward expression, who could carve a career in writing, reviewing, or literary criticism. However, your imagination operates fitfully, with periods of intense creativity followed by moments when you are sure your mind is barren. You tend to be diffuse, and often the only feelings you can muster are superficial ones. In love, too, you vacillate in interest, plunging quite intensely into each new affair.
The key to a more harmonious inner self lies in cultivating the strong will that is inherent in your nature.
Ascendant in Leo, Sun in the Fourth House At the time of your birth the zodiacal sign of Leo was ascending in the horizon. Its ruler the Sun is located in the fourth house. People with Leo in the Ascendant seem to possess a flair for the life of nobility and regality. Your life will be in many ways influenced by decisions you make that have been motivated by your pride, desire for power, for authority, and your need to convince others of your courage.
In life you will act with a rather frank, generous, and amiable disposition. The course of events in your life will unfold themselves swiftly, and a life full of chance and circumstances will be the outcome of your desire to rule, to organize, to hold the keys of authority. You should be aware that as a result of overly strong impulses there is the danger of failures and upsets in life.
You will be generally regarded as an amiable, sincere and generous person who, however, has much pride and sensitivity. Egocentricity is one of the prices of being born with the Ascendant sign of Leo. Another aspect of this zodiacal sign is that your personality becomes excessively charged with passion and sexual desire. On the other hand, these zodiacal signs grant in life a large dose of vitality as well as a fine physical shape and a strong, healthy constitution. Willpower is a characteristic of your personality. You seek opportunities and when you find them you go to it, using both your mind and your emotions to strive for success with zeal and determination. You are very self-assured and you implement ideas with a self-assurance that lets nothing get in your way of success. It would be beneficial to you, however, if you were not so candid and frank and if you did not expect others to act and feel as you do. Leo will grant you very sincere and affectionate relationships in which you desire to bring happiness and an overall feeling of charitable spirit and warmth to your loved one. In your sexual relationships you appear as happy, strong, playful and even a little innocent. You will always act better as a leader than a subordinate. The Sun, ruler of your life events, is located in the fourth house. This house has to do with the first and last epochs of one's life but especially the latter. Since your ruler is positioned here, throughout the general course of your life any matters connected to your family, parental name, and house will be of extreme importance to you.
Venus in the Third House Venus was in the third house of your horoscope at the time of birth. You are keenly interested in the creative arts, and your thoughts and words are surrounded by a halo of beauty, taste, and proportion. Your mind actually feels the emotions connected with nature and the higher aspects of things human. Venus here augurs pleasant and kind relations with members of your family; the disposition of your intellect is congenial, youthful, and attractive.
The keys to a better integration of both your mental and emotional functions consist of deepening your personal relationships and of turning the mind inward so that you may be able to know the world better by means of true self-knowledge.
Saturn in the Third House Saturn appeared in the third house at the time of your birth. This planet brings an aura of objectivity and contriving to all mental functions; the general attitude is reserved, serious, and lacking in dynamism, warmth and flexibility. You are a thinker and a slow, but determined planner.
The struggle to realize your life plans might be difficult, and you will receive little assistance from persons close to you. You tend to worry needlessly or give excessive attention to plans which will yield very little in relation to the effort invested. We advise you to plan things carefully and realistically without overdoing it. Saturn here represents duties that you must comply with and which are of an intellectual nature. It also points to tests of character occurring at critical points of human relationship, which can only be successfully "passed" by developing an altruistic and compassionate nature that will make pardon and forgiveness feasible.
Sun in the Fourth House The Sun appears in the fourth house at the time of your birth. This is an indication that parental name, family affairs and other domestic matters are of the utmost importance in your life. Sun brings honor, pride, and fame to anything under its influence, and it is indicated that the problem of these influences here is that proper success for you cannot materialize until you are well past your mature years. There appears to exist a very strong attachment to one of your parents. You believe in being the "ruler" in your home, and the sense of privacy is extensively developed in your nature.
As life passes you will experience illuminating insights connecting your individuality with certain racial and family elements. Study them. You will then perhaps discover the nature of the spiritual mission which destiny requires of you.
Moon in the Eleventh House The Moon was found in the eleventh house at the time of your birth. You should be an individual with many friends and acquaintances, both from within and without your home and domestic circle. You are a person who can make friends in the highest social categories as well as with persons of an inferior status. This position may also increase the possibilities of having a satisfactory family life and a very congenial domestic aspect with the potentiality of easily fraternizing with other people. 
Astrological Data used for Short Report – Personal Portrait
for Peter S. Lopez (male)
| | | |
| --- | --- | --- |
| Born on 15 November 1951 | local time: | 10:24 pm |
| in Sacramento, CA (US) | U.T.: | 06+24 |
| 121w30, 38n35 | sid. time: | 01:56:05 |
Planetary positions
| | | | | |
| --- | --- | --- | --- | --- |
| planet | sign | degree |   | motion |
| Sun | Scorpio | 23°05'07 | in house 4 | direct |
| Moon | Gemini | 22°27'53 | in house 11 | direct |
| Mercury | Sagittarius | 11°37'30 | in house 5 | direct |
| Venus | Libra | 6°28'09 | in house 3 | direct |
| Mars | Virgo | 25°22'36 | in house 2 | direct |
| Jupiter | Aries | 4°34'54 | in house 9 | retrograde |
| Saturn | Libra | 11°02'51 | in house 3 | direct |
| Uranus | Cancer | 13°41'20 | in house 12 | retrograde |
| Neptune | Libra | 20°28'47 | in house 3 | direct |
| Pluto | Leo | 21°32'13 | in house 1 | direct |
| True Node | Pisces | 6°21'44 | in house 8 | retrograde |
House positions (Placidus)
| | | |
| --- | --- | --- |
| Ascendant | Leo | 11°05'26 |
| 2nd House | Virgo | 2°44'01 |
| 3rd House | Virgo | 29°02'42 |
| Imum Coeli | Scorpio | 1°09'51 |
| 5th House | Sagittarius | 6°57'12 |
| 6th House | Capricorn | 11°13'15 |
| Descendant | Aquarius | 11°05'26 |
| 8th House | Pisces | 2°44'01 |
| 9th House | Pisces | 29°02'42 |
| Medium Coeli | Taurus | 1°09'51 |
| 11th House | Gemini | 6°57'12 |
| 12th House | Cancer | 11°13'15 |
Major aspects
Sun
Quincunx
Moon
0°37
Sun
Sextile
Mars
2°17
Sun
Square
Pluto
1°33
Moon
Square
Mars
2°55
Moon
Trine
Neptune
1°59
Moon
Sextile
Pluto
0°56
Mercury
Sextile
Venus
5°09
Mercury
Sextile
Saturn
0°35
Mercury
Quincunx
Uranus
2°04
Mercury
Trine
Ascendant
0°32
Venus
Opposition
Jupiter
1°53
Venus
Conjunction
Saturn
4°35
Venus
Sextile
Ascendant
4°37
Saturn
Square
Uranus
2°38
Saturn
Sextile
Ascendant
0°03
Neptune
Sextile
Pluto
1°03
Numbers indicate orb (deviation from the exact aspect angle).
 Friday, 29, 2016
~ I AM keeping hope alive one day at a time for a better future for all of us. Life is Spiritual Struggle!
++++
► #Connect @Peta_de_Aztlan:
https://twitter.com/peta_de_aztlan:
++++