My #Bipolar Story via @Peta_de_Aztlan:
https://spiritjournal51.wordpress.com/2015/05/10/my-bipolar-story-via-peta_de_aztlan/
++++


++++
My name is Peter S. López aka @Peta_de_Aztlan. I have been diagnosed as bipolar. I am now on SSI Disability for which I am grateful. I want to tap into my creative skills to become self-employed without becoming a criminal or a wage-slave. This is My Bipolar Story. Take it for what it is worth with an open mind and soul.

On September 1, 2010 I was Laid-off from the local Salvation Army Emergency Shelter aka Sally's by Director Elizabeth Hudson without warning, ostensibly because of Sacramento County budget cutbacks. I had been employed as a Case Manager and had woven myself into being a Counselor. I had outlasted four Supervisors before me and was never once considered for a promotion.
Nonetheless, I was content in my position, did well and just wanted to focus on helping the clients who for various reasons had become homeless residents there.
++++
http://peta-de-aztlan.blogspot.com/2010/09/september-1-2010-wed-big-change.html
++++
I myself have been homeless and am a recovered dope fiend and drunk. Now my sobriety date is June 24, 2004. I live one moment at a time in the here and now of life. In the past I coordinated CASA 12-Step Recovery Meetings at Sally's for over 10 years. I am into Radical Recovery, not cult-like recovery groups like Alcoholic Anonymous. Due to lack of interest, support and changing times I stopped doing CASA Meetings.
I found more and more homeless clients were receiving a mental health diagnosis, taking psych meds and getting onto disability as survival hustles. I continue to work on my style of radical recovery, personal healing and spiritual growth.
I try not to be a co-dependent, though ultimately we are interdependent herd animals and social creatures. If someone sincerely wants to get well from any addiction they will stay focused, get disciplined and be concentrated. We must first be willing to help ourselves, listen to supportive suggestions and accept valid criticism from others.
++++
At the time I was laid-off I had a nice big apartment at Globe Mills on the top 5th Floor with a big window overlooking East Sacramento. On a clear day I could see over the treetops and see the sunrise peep up from behind the Rocky Mountains in the distance. For a time I was happy and content, but shit happens. Dreams can turn into nightmares. After I was laid off I had no income and moved out of Globe Mills on May 24th. With no place to go other than the streets, I went back into the shelter system. I have survived in the streets before at different times where I learned a lot about myself and human-animal nature.
Having been a former employee at Sally's I was not allowed back into Sally's as a client, Queen Elizabeth arranged for me to go into the nearby VOA Emergency Shelter on May 25. At the VOA Emergency Shelter I kept seeing folks getting onto SSI Disability via Guest House next door to the shelter, then being transfer to Carol's Place near Southside Park where they house and help folks with 'mental health issues'. Guest House was quick to give me Seroquel to help handle my bipolar. Too damn quick after a cursory superficial interview.
++++
http://peta-de-aztlan.blogspot.com/2011/06/i-am-now-client-at-voa-emergency.html
++++
I originally self-diagnosed myself as having bipolar disorder via an online website, such a diagnosis was key to my getting onto SSI. Actually, I suffer more from ADHD and OCD tendencies, along with a maddening perfectionist bent. Psychiatric labels are often vague without any scientific empirical evidence.

I have great curiosity by nature that often gets me into searching and researching on subjects from different angles, then, if I am not paying close attention I lose track of my original investigation about a matter before me that first started it all.
If I get any passing down mood it is usually a depressed one, as distinct from a manic one. Sometimes I will just pray, meditate or take a nap and it passes over my psyche.
On September 21, 2011 I went into Carol's Place, the date that I first started taking any psych Meds, which was Seroquel. After a few months at Carol's Place I was informed that I had gotten onto SSI and started receiving SSI checks.
++++
http://peta-de-aztlan.blogspot.com/2011/09/carols-place-journal-septiembre-2011.html
++++
As soon as I could afford to do so I moved back into Globe Mills, BUTT after a few months I lost my SSI income and had to appeal my case. Apparently my case was not severe enough in their adjudication. Thus, I had to move out of Globe Mills again with no place to go. Awaiting the outcome of my appeal I stayed with an old love who is now strictly my Christian Sister named Annabelle aka Geri

In the past I have been for a spell in all the main psychiatric clinics in the Sacramento area. I know about the horrors in the field of psychiatry and am not easily impressed by people's titles with capital letters. Many psychiatrists need psychotherapy themselves ~ even the educator needs educating and the counselor needs counseling. Life is a protracted growth process: birth, development, maturity, decline and death.

Eventually I won my SSI appeal. It seems that the denial and appeal process is routine. When I went for my second interview I told the Nutcracker that when I get manic I have the potential to commit homicide, then when I get depressed I have the potential to commit suicide. It was a word game, potential is not manifest. Thus, I have a history of 'mental health issues'. Bear in mind I have been raised in a sick insane society. I will never adjust to its wicked warp in this lifetime
++++
So I kept getting my SSI, got a payee service at CEPS and eventually moved into the Shasta Hotel in Downtown #Sacramento where I rent a dungeon-like room on the bottom floor. Out my window here looks like a prison courtyard. All I first wanted was a room with a good view. I want to move to better place between here and death. I make it work. Life is often what we make it and how we take it. I have Internet Access in my room here which helps me cope with life on a day-by-day basis.
I am a loner by nature. People often get on my nerves, especially if they are selfish, shallow and are not working on any kind of self-improvement program, then they want to get into my business. At least, as humane beings we should be open to helping others, have compassion on the suffering, yet encourage self-help and personal responsibility.
On Monday, January 7, 2013 I stopped taking my Seroquel medication of only 25 Mg. Now I do not even take aspirin and have not a headache for decades. I do take vitamin supplements. I condemn the corporate profit-motivated powers of #BigPharma. Actually, without the demon of denial, I do not even consider myself as being bipolar, do not believe it is a disease and think many of us have been hustled by the greedy powers of #BigPharma.
We need to get radical and dig into the roots of matters. We are an endangered species of life, this sorry excuse for civilization is collapsing and we must comprehend the challenges of connected reality before us. No social phenomena can be fully understood in sterile isolation. We must examine related factors and settings in the original environment. So-called psychological problems can have etiological roots in spiritual realms. Thus, we must seek spiritual solutions for what are ultimately spiritual problems.
As humane beings we live life in the trinity of the mind, body and soul. States of mind can reflect states of being. Ultimately, being is the ground of consciousness.
We should not be blind, deaf and dumb to the negative impact of global fascist corporatism on our lives and suffer cognitive dissonance. We live in times of great turmoil and global transitions. We need tools to help us cope in our environment, including self-help groups, mutual aid associations and healthy harmonious relationships. At the same time, we have personal spiritual needs involving pure love, deep affection and positive self-esteem.
Let us daily renew our commitment to each other as humane beings to have care, concern and compassion for the family of humanity and all sentient beings. Let us love and learn from each other as creatures of the Creator. Nada mas!
Venceremos Unidos! Si Se Puede!
Peter S. López aka @Peta_de_Aztlan
Sacramento, California, Nazi Amerika
Email: peta.aztlan@gmail.com
5/10/2015
c/s
++++
▶ Psychiatry: An Industry of Death (FULL VERSION)
https://youtu.be/gvdBSSUviys   ~Uploaded Sept 19, 2011 via fatherofmy5
++++
▶ Carl Jung: "The world hangs on a thin thread….":
http://youtu.be/ppFlVouq-Mc  ~Pub Dec 11, 2012 via dreamlion
++++
Bipolar Disorder Fact Sheet: @PsychCentral
http://psychcentral.com/lib/bipolar-disorder-fact-sheet/0001561
++++
How Is Bipolar Disorder Diagnosed? @WebMD
http://www.webmd.com/bipolar-disorder/guide/bipolar-disorder-diagnosis
++++
NIMH · Bipolar Disorder in Adults
http://www.nimh.nih.gov/health/publications/bipolar-disorder-in-adults/index.shtml
++++
10 Subtle Signs of Bipolar Disorder – Health.com:
http://www.health.com/health/gallery/0,,20436786,00.html
++++
Bipolar disorder is not just one disease @CNN
http://www.cnn.com/2011/HEALTH/04/13/bipolar.disorder/
++++
What is bipolar disorder? What causes bipolar disorder? – Medical News Today:
http://www.medicalnewstoday.com/articles/37010.php
++++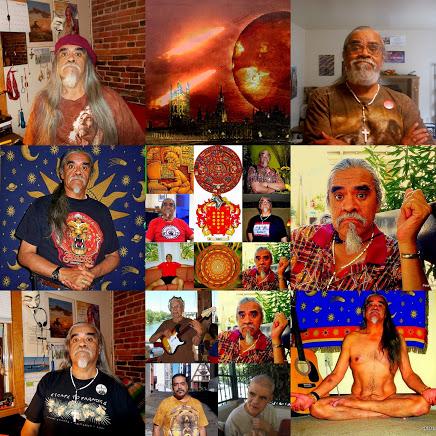 ++++